We experienced this issue on Windows 11, playing around with the desktop version – but after some investigation, we came to the conclusion that the problem might occur in browser version as well.
Since we released version 0.6.1, Audio Destination Node has a complete list of selectable output devices. These devices might differ regarding to, for example, the selected (or, maximally available) sample rate. So, changing the output device, can lead to unpredictable results in the emitted sound.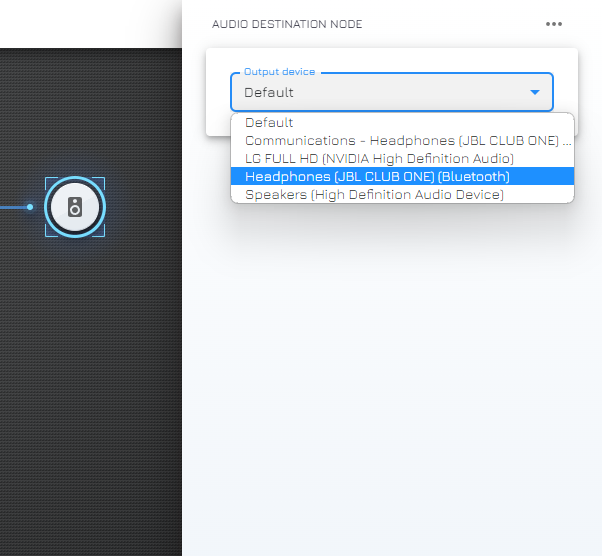 Solution
You have to find the common value for selected sample rates, for every devices you intend to use in the app.
Click the Speaker icon on the bottom of the taskbar
Then click the speaker (or headphone) icon located to the right of the volume slider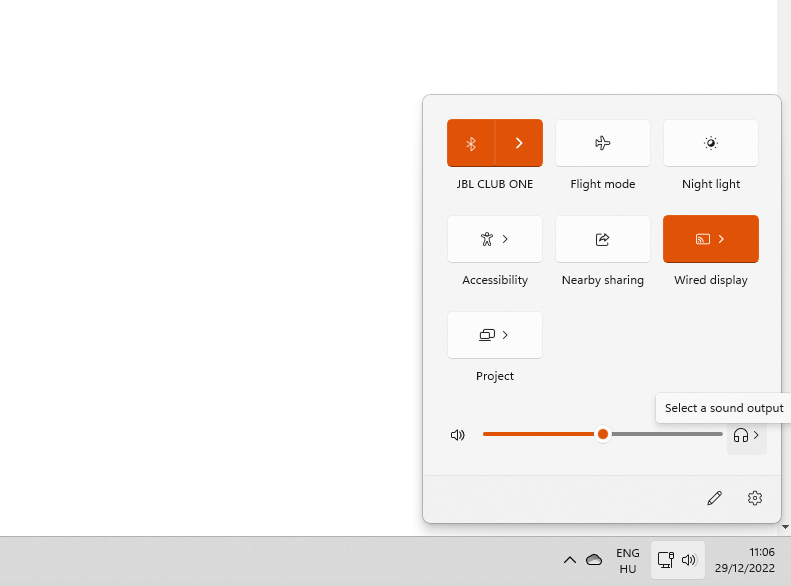 3. Click your primary playback device
4. Click More volume settings
5. Select your output device, then use the dropdown box to select the sample rate and bit depth

6. Reboot your machine – optional, but might be necessary in some cases
7. Restart the desktop app, or reopen the browser for the online version