Microsoft Defender SmartScreen exists to protect your PC against malware and suspicious websites – it also marks applications as unrecognized which does not have enough reputation yet.
What does reputation mean?
As Microsoft states in the docs:
Reputation is a consumer focused safety feature that helps consumers make better decisions about the programs they download.
It collects data about previous encounters with the software, download traffic, download history, and the origin URL as well.
The message you see
After downloading and attempting to install the AudioNodes Setup exe file – and you have the SmartScreen Filter enabled – you might run into this message: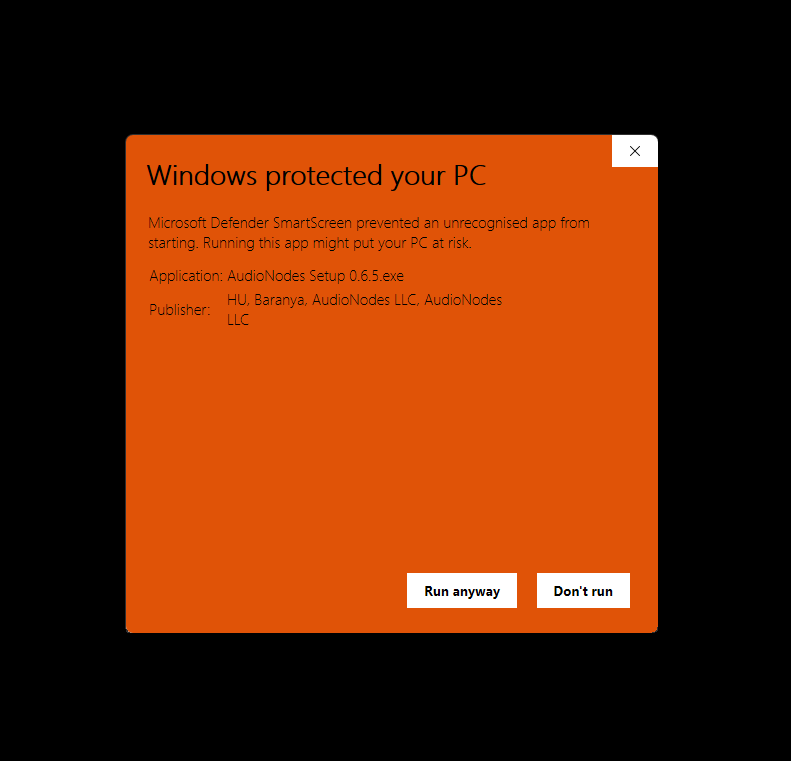 "Just give me a reason"
Our executables are signed with a code signing certificate, to ensure the originality of our product, to guarantee it has not been altered or compromised in any way by a third-party. Long story short, there are many types of certificates out there: but in our case – since the certificate is quite new – it might take a few hundred or thousand downloads for the reputation to build up, and the message to not appear anymore.
What to do?
It is your choice how to proceed after seeing this message – stick to the online version or run anyway – however, keep in mind that your download & install will contribute to our good statistics.